Smarter Decisions, Faster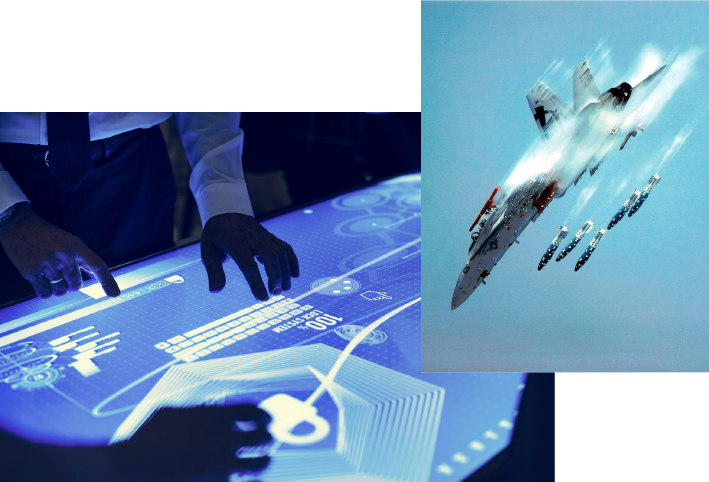 System Engineering & Integration Solutions
Lone Star Analysis® provides applied decision intelligence and engineering solutions.  We harness predictive and prescriptive analytics, Evolved AI® , and inherent knowledge to enhance innovation, create economic strength, and make the world safer.
Lone Star is a long-time leader with proven performance in Aerospace and Defense, providing faster, better solutions to government agencies, armed forces, and contractors, delivering a strategic advantage when decisions really count.  We offer a variety of options to meet our client's needs:
Leverage deep experience working with the US Military, Foreign Ministries of Defense supporting Aerospace projects
Extensive experience in planning and executing product and technology development
Program Management
Systems Engineering
Analysis of Alternatives (AoA)
Test and Evaluation
Operational Optimization (Maintenance and Training)
Since 2004, hundreds of leaders have trusted Lone Star Analysis to deliver actionable answers to complex problems in aerospace, defense, energy, logistics, manufacturing, transportation, and more.
Analytics Solutions
What We Do
Optimization focuses on altering and elevating systematic processes, from planning to coordination, execution and optimization. Many organizations across a wide range of industries need the solutions within this discipline to improve. As such, they seek out Lone Star's expertise.
The systems engineering and integration solutions area of focus meets customers' organizational management needs to drive success. Lone Star has tailored these solutions to assist with product and technology development.
The competitive line of business encompasses solutions designed to help companies set themselves apart. Gaining an edge over competitors allows Lone Star's customers to win more contracts, pursue new business opportunities, and optimize existing relationships. In addition to our solutions, Lone Star offers a wide range of programs to boost customer knowledge through analysis and education.
Find out what Lone Star's Predictive and Prescriptive Analytics can do for your organization
CAPABILITY FORGED THROUGH LEADERSHIP
Lone Star Has Built a Strong Reputation as a Trusted Provider of Predictive and Prescriptive Analytics and Analysis in Industrial Markets. We Have Done This By Continuously Delivering High-Value Solutions That Lead to Significant Improvements in Operational and Financial Performance for Our Customers.

97% Customer Satisfaction
Unwavering commitment to delivering value through our solutions and services

70+ Patents Filed or Awarded
Dedication to advancing the state-of-the-art in AI, ML, simulation, and analytics

12+ Awards Achieved and Recognized
as a leader in our markets